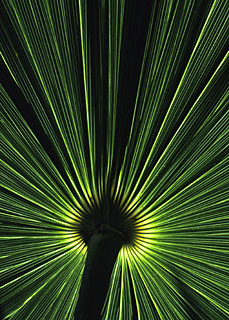 SAW PALMETTO LEAF
Mexico 2664
Photograph by Tass Thacker

Tass made this photo during our third trip together to Mexico. Each of the leaves from this tropical plant is about two or three feet wide.

You may also recognize this picture as the background photo from the cover of our book Andes to the Amazon.