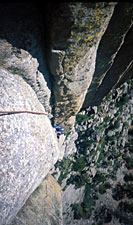 Tass climbs up Bon Homme, a fun 5.8 on the southeast side.
To get in shape for El Matador, Bruce spent a couple of weeks climbing different routes at the tower.

Tass joined Bruce for many of the climbs, as did a number of other friends .

With each climb Bruce honed his crack technique, and his confidence.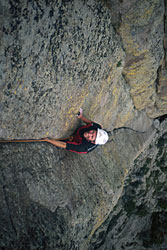 Our friend Bill Sitkin follows Bruce up a route called Walt Bailey Memorial, 5.9.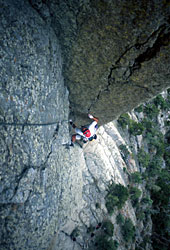 Jim Hucks on Tulgy Wood, 5.10a.