We didn't start rock climbing until we were in our 40's, when Bruce got over his fear of heights, and Tass began gearing down from mountain bike racing.
Our home in the Black Hills has world class climbing just out our back door.
The Needles in Custer State Park is our most famous local climbing area.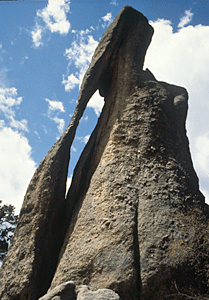 Needles Eye, Custer State Park, Black Hills, South Dakota.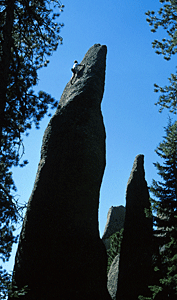 Bob Archbold climbs the committing and runnout Hairy Pin, 5.10d.