Images of the World
World Bicycle Tour
26 months / 22 countries
Slide Program
A multicultural four-continent biking and hiking adventure around the world.
From South Dakota we cycle the southwestern US and island hop across the Pacific to New Zealand and Australia. We spend our second year bicycling through Indonesia, Malaysia, Thailand, India and Nepal. We sprint through the Mideast and Europe, then ride across the US in winter storms--our hardest riding.
"It remains the grandest of all our adventures. Neither of us ever once considered giving up."
Social Studies, Science, Geography, History, Art, Reading, Writing, Motivation, Health & Lifestyle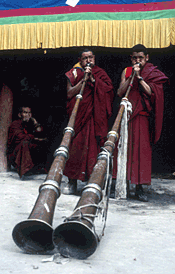 Fascinating cultures along with humor and adventure make this our most popular program.