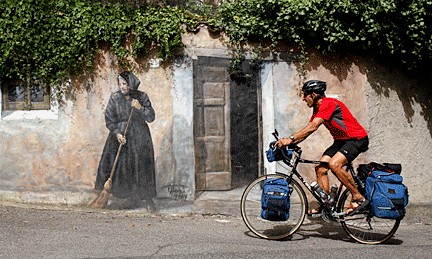 We love the painted murals in many mountain towns. In Foni all the paintings feature the history of the area. The woman, doorway and even window are all part of the mural.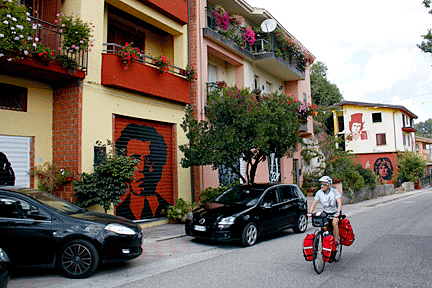 In Lodine all the murals are of famous
authors and musicians.
The environment we live in affects our customs and habits.
Belonging to the Right Tribe-- healthy and vibrant communities--
is part of the Power 9.
We strengthen our tribe by actively seeking out the right kinds of friends and support groups.