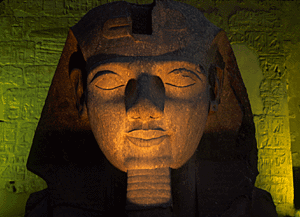 Sphinx at night, Luxor Temple, Egypt.
We begin in Egypt, the land of the Pharaohs, where we explore pyramids, temples and tombs.

There are about 90 known Egyptians pyramids. The larger pyramids took 20 years each to build, employing 4,000 full-time workers, plus 20,000-30,000 extra workers each flood season when they could not plant their crops.