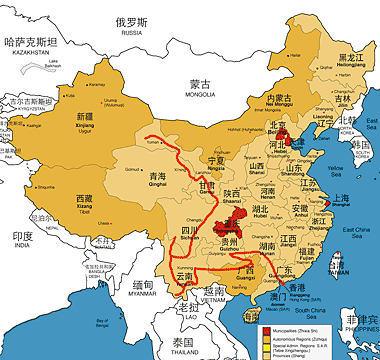 China has 22 provinces in light brown, 5 autonomous regions in dark brown, and 4 controlled municipalities in red. Our route is also shown in red.
China is surrounded by 14 other countries.
China stretches across five time zones yet the whole country is on the same time as the capitol, Beijing.
Our route is in red.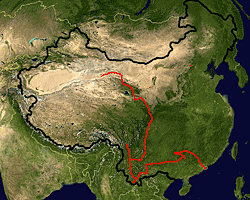 Southern China is hot and tropical with monson rains (about the same latitude as central Mexico).
Southwestern China has many mountains over 20,000 feet. Mount Everest, the highest mountain in the world at 29,035 ft. is along the Chinese border with Nepal.
The Gobi Desert (5th largest in the world) and Taklamakan Desert stretch across northern China.