Costa Rica is one of the most biologically diverse regions in the world, packed into a country one third the size of South Dakota.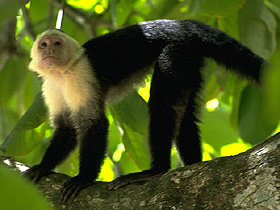 White-faced capuchin monkey.
Costa Rica has tropical forests, rainforests, cloud forests, high mountains, numerous active volcanoes, and miles of beaches along both the Pacific and Caribbean coasts.
Costa Rica is famous for its national park system. Thirty percent of the land lies protected in government and private forest reserves, refuges, and parks.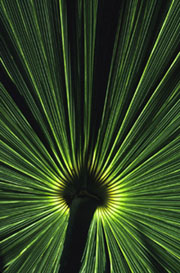 Three-foot wide
saw palmetto leaf.